WebExpo Prague
Energy and inspiration in a beautiful city
A unique event in central Europe which connects people from different areas of the Web – business, development and design.
Every year, WebExpo is more and more popular. There was over 1 200 visitors in 2012. They come to share their knowledge, experience and passion.
Hard to believe? See our history below.
Sharing passion, knowledge and inspiration
We want to be the only central European event for web enthusiasts that you simply can't miss!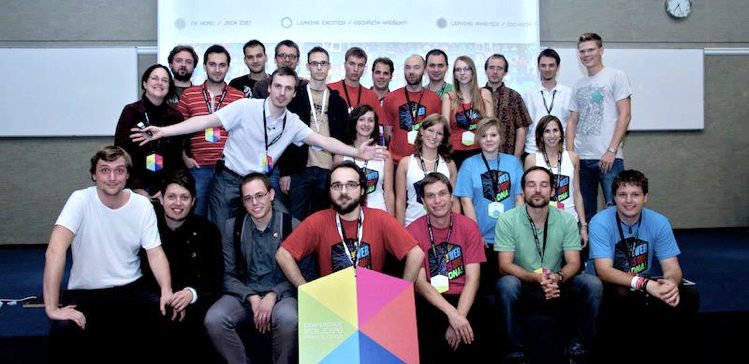 We can guarantee you will experience a boost in energy and joy from your work after the conference!
What past speakers say
"WebExpo is an expertly produced conference attended by throngs of talented, curious web pros ready to share as much as they learn. It's not to be missed."

Aarron Walter, Mailchimp

"WebExpo packs world-class discussions of technology, business, and enthusiasm into just a few short days in an unbeatable setting."

Alistair Croll, Solve For Interesting

"WebExpo was a blast – tons of passionate, smart people to talk to after my talk."

Ben Kamens, Khan Academy

"The presentation was fun and the conference was great."

Luke Wroblewski, Speaker & Author
Side program of the conference
Workshops

The day before the conference we prepare a bundle of workshops led by experts in their fields.

Networking and parties

A special networking game and three big parties will connect you with other web enthusiasts

Entertainment

The best coffee and tea in Prague, massages, electronic gadgets, job offers and a startup hall are available for attendees
Meet our team!
We're working on creating a great experience for you!
Our Country Ambassadors
Thank you for helping us spread the word about the WebExpo Prague!