1700 attendees — 70 speakers — 5 halls — 3 parties — 12 years
WebExpo 2019
September 20-22, 2019 in Prague, Czechia
Central Europe's largest conference covering deep tech & practical topics for developers, designers, product managers, and marketers.
Watch your favorite speakers again any time you want
We love sharing knowledge with our community — enjoy 80 talks from world-class experts who have joined us on our stage and more than 350 videos from previous years in the WebExpo video archive.
Wait for the next year -> The countdown begins
WebExpo 2019 has come to an end, all of us slept well after partying together, and we hope all of you are already thinking about how to apply all the newly gained experience you learned at talks and workshops in real life. WebExpo's atmosphere is mainly created by our amazing attendees and looking at the photos, it looks like it was another year for the books! We're already looking forward to seeing you again at WebExpo — mark your calendars for April 29 to May 1, 2021.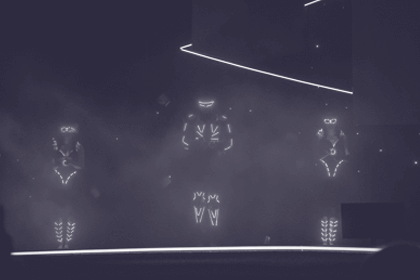 6 historic halls packed with innovative talks
Listen to experts discuss the latest trends and topics shaping the future of tech against the historic backdrop of the Lucerna Great Hall or while riding the famous T3 Coupé tram around the historic streets of Prague.
The first tech conference where children are welcome
It's never too early to start learning about the latest technology! We have put together a program that kids of all ages will enjoy.
Activities: We've teamed up with MakeItToday to organize interactive games and programming courses. Your child can also learn about 3D printing or have fun with robots!
Lounge Area: This is a great place for parents with babies or young toddlers to rest and chat over a cup of coffee.
The fun doesn't stop after the conference. We offer fun learning activities for children all year! Follow our FB group to stay up-to-date about upcoming events.
Our Sponsors
Our attendees love to meet new companies every year! If you'd like to become a sponsor, please contact us at info@webexpo.net
Platinum
Gold
Silver
Bronze
Main media partner
Media partners
Further support